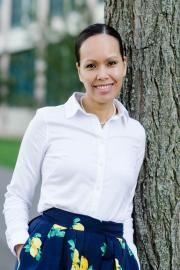 Project Manager at Business Operations
Sarath Kraus is a project manager at Yale University. She is currently engaged in the implementation of a large and complex financial enterprise system called Workday and works closely with the Change Management team to develop strategies and programs to mitigate organizational changes resulting from the new system. Sarath is interested in learning about the impact of the end-user experience during the change to the new system and is conducting a research study to better understand how end-user participation during the implementation of a university-wide software project may influence how individuals perceive their value as an employee. Most recently, Sarath executed the Strategic Partner Leadership Program, a mentorship program that aims to foster and develop the talents of colleagues who aspire to move into higher level financial and leadership roles. Of the 12 participants who were selected for the pilot program, 4 of them were promoted to higher level financial positions. Prior to Yale, Sarath worked at the University of Michigan where she managed a $12 million translational research grant. The goal of the research grant was to identify and to develop interventions that help to reduce mortality associated with gastrointestinal (GI) cancers. Sarath has a deep appreciation for new adventures and enjoys traveling to various destinations with her family. During her most recent trip to Colorado, she explored Pikes Peak, the Garden of the Gods National Park and the Royal Gorge. Sarath is an avid fan of abstract impressionism and while in Colorado she visited the Cyfford Still Museum and saw the Women of Abstract Impressionism exhibit at the Denver Art Museum.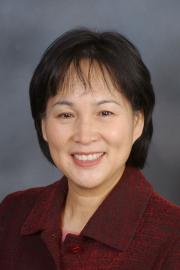 Director for East Asia
Fawn Wang, Director for East Asia, is responsible for all Yale's initiatives in China, Japan, and Korea, including developing and managing a variety of programs that involved creating and sustaining extensive relationships with senior officials in government, business and higher education.
Ms. Wang has organized many Yale presidential visits to China and other high level events. She arranges meetings between Yale officials and Chinese leaders, and handles all media coverage. She is also responsible for hosting distinguished guests and delegations from East Asia region visiting to Yale campus, including Chinese former President Hu Jintao and Vice Premier Liu Yandong.
Prior to her appointment as Assistant Secretary of the University and Director for East Asia, Fawn Wang was a senior program officer at the Yale-China Association, where she developed and managed public and health programs. Fawn holds Master degree in English and Library & Information Science.