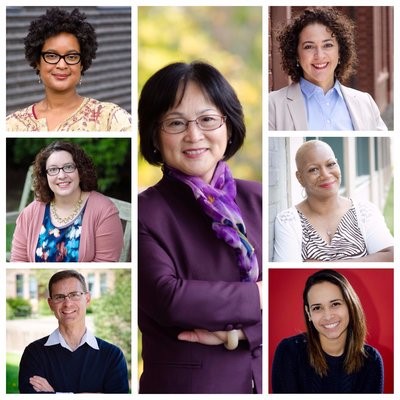 The Yale University Office of Diversity and Inclusion (ODI) extends it gratitude and appreciation to the co-chairpersons of the seven affinity groups, for their outstanding leadership of their respective group. Each co-chairperson has served approximately two consecutive years.
Yale's eight affinity group leaders and their respective leadership teams collectively hosted over 187 events/programs, led 96 Steering Committee meetings, and oversaw approximately 100 sub-committee meetings during the July 1, 2016 to June 30, 2017 timeframe. Their combined efforts reached more than 30,000 participants with programming that impacts the following themes: Education & Outreach, Networking & Membership, Career Development & Growth, and Advocacy. Many of the programs bring together the Yale University and New Haven communities in an effort to build a stronger community. Below is a snapshot of several signature programs from this past fiscal year.
• Breaking Bread Together, co-sponsored with the departments of Therapeutic Radiology and Genetics
• Affinity Group New Hire Welcome Networking Event
• AIDS Walk New Haven
• Mentorship Programs
• Town Hall: The Impact of the November 2016 Elections
• Women's Leadership Series
• Book Club Discussion Groups
• University Leaders: Careers at Yale Panel
• STEM Up: Boys and Girls Club of New Haven
• Yale Hospitality Health & Wellness Fair
• Parents of LGBTQ Children Monthly Discussion Group
Membership to each of the eight affinity groups is open to the Yale community. If you've not attended an affinity group meeting or event, we hope you will commit to attending at least one this coming fiscal year.
Again, thank you to Amy, Jennifer, Michael, Fawn, Diane, Teresa and Melanie for their outstanding leadership in championing diversity and inclusion at Yale. Their combined efforts have advanced D&I discussions across the campus. And a special thank you to each of their respective supervisors for supporting their development and leadership of the Yale affinity groups.