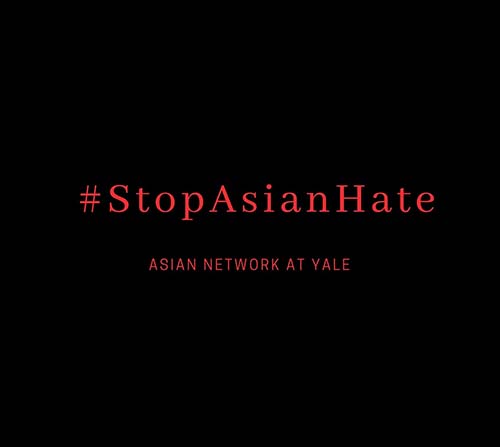 Disclaimer: This email may be a trigger for you as it references violence towards various communities among many other issues at hand. Please do take care of yourself and find ways to support yourselves and your communities.
To members of our beloved communities,
You are loved.
It is with great sadness to hear about the recent incidents involving the fatal shooting of 8 victims, 6 of whom identified as Asian women. This is adding to the over 3,000 Anti-Asian incident reports (source:
Stop AAPI Hate National Report
), nearly all since the start of the pandemic manifesting the racism and nativism in this country. We must also acknowledge that the recent incidents, violence against Asian women, has occurred globally throughout history driven by white supremacy and imperialism.
We wanted to share a couple of resources for you all as you continue to process:
It is important to also remember how Violence Against Women, Anti-Blackness, Misogyny, Sexism, Xenophobia, Islamophobia, and many other biases and violence to communities has and continues to exist today. We are calling on our communities to stand in grief and solidarity against the issues in all of their forms. Our work must be rooted in
decolonization
 in higher education and beyond, to repatriate Indigenous land and life, and to tackle systemic problems and white supremacy. 
If appropriate or needed, please contact our Employee Assistance Program provider,
Magellan Counseling & Support Services
is available to Yale employees and their families. Magellan offers free support 24 hours a day, 7 days a week and can be reached at 1-800-327-9240. In emergency situations, always call 911.  For non-emergencies, call the Yale Police Department at 203-432-4400.  If you face harassment or discrimination, please reach out for support and resources.  Individuals with concerns  can contact
deans' designees
or the
Office of Institutional Equity and Access (OIEA)
.
- Your friends at Asian Network at Yale