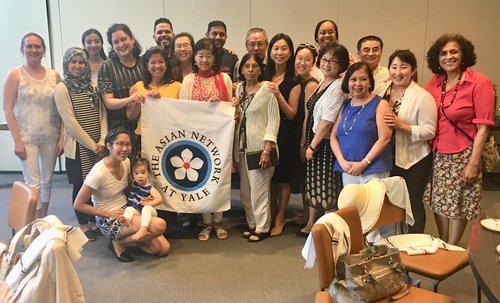 The award presentation and dinner was held inside the new Blake Hotel. Our sincerest thanks and appreciation for the hardwork, talent, and time of all steering committee members to making ANY and Yale an excellent place to work and develop! The Asian Network at Yale was proud to present the inaugural recognition of excellence award to Annie Lin for her outstanding leadership, service, and talent as the Co-Chair of the sub-committee on Community Engagement. Annie Lin has exceeded expectations in her role on our steering committee and truly fulfilled the ANY mission. Even during Lunarfest, a celebration of the Chinese New Year in New Haven which included over 20 partners this year and over 3,000 participants, she managed to create new and lasting events to engage and enlighten our ANY and beyond community. We are very grateful and thank you immensely.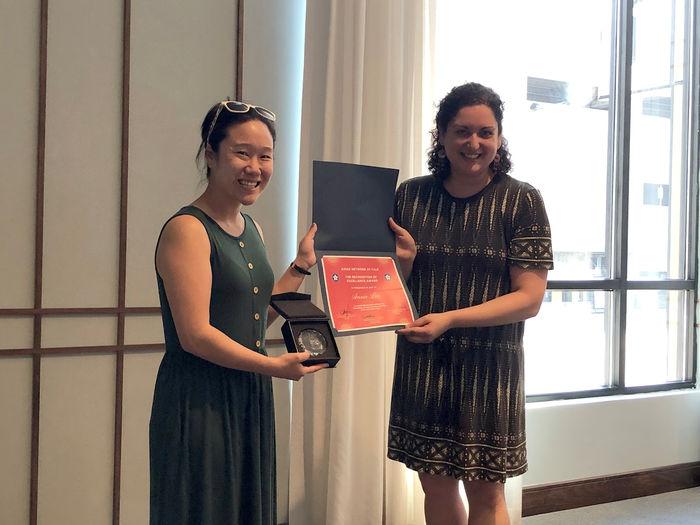 We also take time to recognize the service and achievement of ANY Co-Chair Christina Andriotis, who served in a leadership role for 2 years. Thank you for sharing your talents Christina thourgh your lasting contributions to the re-design of the ANY website, and creating and encouraging the development of diverse Asian (continent wide) cultural programming. We look forward to your contributions to the Social & Cultural Sub-Committee.
More event photos can be found at: 
https://www.facebook.com/pg/YaleAsianNetwork/photos/?tab=album&album_id=2376726039089117.